Best Management Practices
How to Calibrate a Salt Spreader
How Deicers Work - Ohio DOT
Connect to your community with engaging social media posts well-suited for Facebook, Instagram, or Twitter. Please contact us for additional posts.
Share these articles on your website or in a newsletter to share Salt Smart information with your community.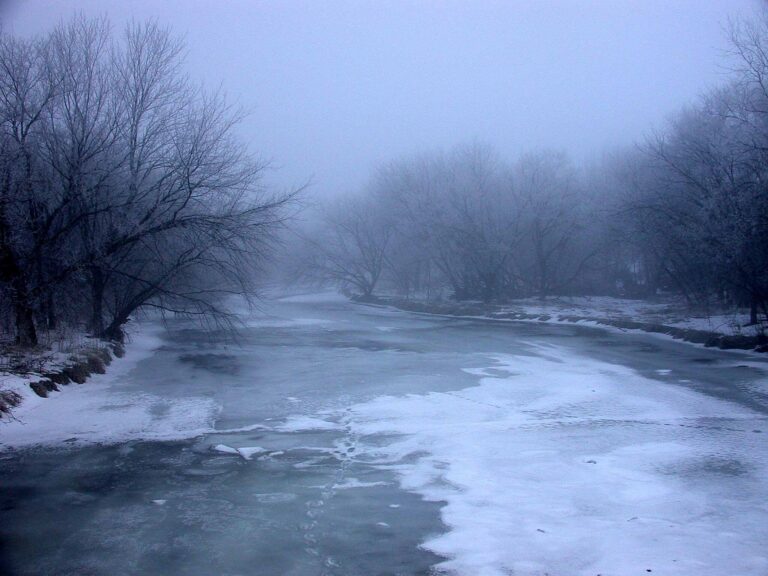 As the temperatures drop, the fish go deep. As we head indoors for the winter, finding refuge and warmth in
Read More »
"Why Be Salt Smart?" Infographic
This infographic communicates the impacts of chlorides and gives tips for being Salt Smart. Share on the web or social media, or print as a 2-page handout.
Winter Driving Safety Poster
Salting the streets isn't the only part of maintaining winter safety. Drivers should adapt their driving habits to stay safe. This graphic shares tips for driving during and after snow storms.
Bookmark files are optimized for print: PNG, 300dpi, CYMK with a 1/8″ bleed:
Bookmark back – "4 Steps to Be Salt Smart"
More Isn't Always Better PSA
Salt Smart, Save More Webinar
Salt Scatter Cups, Bumper Stickers, and Truck Magnets
We have materials to distribute to residents (such as salt scatter cups) and to use on winter maintenance vehicles (bumper stickers and truck magnets). These items are free for due-paying members and available for purchase to non-members. Please contact us if you would like to order these materials.
The Clear Roads research program brings together transportation professionals and researchers from around the country to drive innovation in the field of winter maintenance. Their site highlights events across the nation and often shares the latest research on winter management.
The Salt Institute is a North American based, non-profit trade association dedicated to advocating the many benefits of salt, particularly to ensure winter roadway safety, quality water and healthy nutrition.
A source for many publications related to snow and ice including anti-icing, dicing and winter maintenance.
WI Salt Wise is a coalition of organizations from across Dane County, WI working together to reduce salt pollution in  lakes, streams and drinking water. Their primary goals are to: educate residents, leaders and winter maintenance professionals on salt pollution and solutions, provide training and promote best practices to reduce salt pollution and recognize contractors committed to using the right amount of salt for conditions.